Villagers! vikings! Castles, swords, and … dinosaurs? Dinosaur Battle Town, Eddie West's 4th year project will thrill the 4 year-old boy in everyone.Yeah, it reminded me of Howl's Moving Castle just a little too.
---
The effectiveness of simple materials used in a clever way. Paper, pens, scissors. Not to mention the charming not quite English of its creator.
Every cup of coffee contains its own soul, extracted from your feeling today.every cup of coffee is like a magic show containing different journey and bringing the unending imagination and surprises.With a sip of coffee, you not only taste your own story, but also change your perspective of the world.
Stop motion essence of coffee :)
---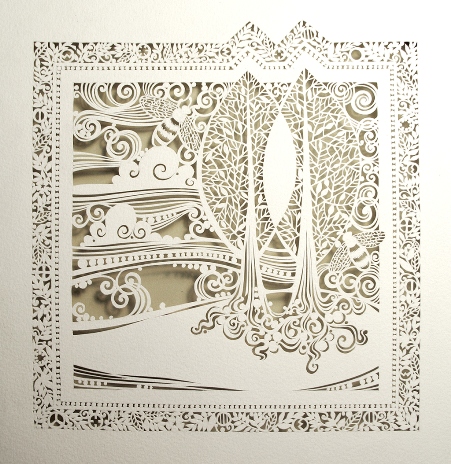 More papery wonderfulness, insects, leaves, and very special 3-D forms. Sara Burgess works with white paper and an x-acto knife.